Our FAQs
Here you can find frequently asked questions and interesting facts about our products: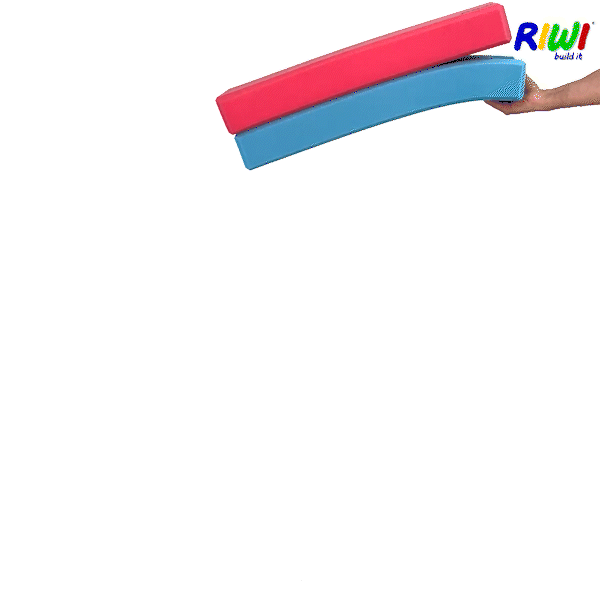 How do the RIWI building blocks hold together?
Our XXL building blocks are made of a specially developed foam which has a very high level of friction. This "sticks" the building blocks together and you can create unique constructions.
How can I order without VAT (tax exempt)?
Please use our contact form for a tax exempt order. We will prepare an online checkout for you and email you the link to complete and pay the order online.
In order for us to prepare your order, we need:
your billing and shipping address
Email and phone number
the desired item including quantity
Unfortunately, we can only offer this to tax exempt companies. Please send us the exempt certificate as well.
How can I store the XXL building blocks?
Giant blocks are great until they block the whole living room. That's what the RIWI Couch Covers are for. 24 XXL building blocks fit in one couch cover. So you can use it as a play couch and easily carry the building blocks.
Why velor covers?
Some of our customers are public institutions, day-care centers and schools. The conditions are different and the stakes are tough. That's why protective covers were invented. Velor is just right because you can still build well with the now heavier building blocks (keyword: friction). Another positive effect is that the building blocks with a velor cover are very cuddly.
Are the building blocks safe?
All of our products are tested to the latest toy safety regulations and guidelines. And of course they meet all applicable criteria.
The most important standards are ASTM F 963 (USA standard) and EN71 (European standard).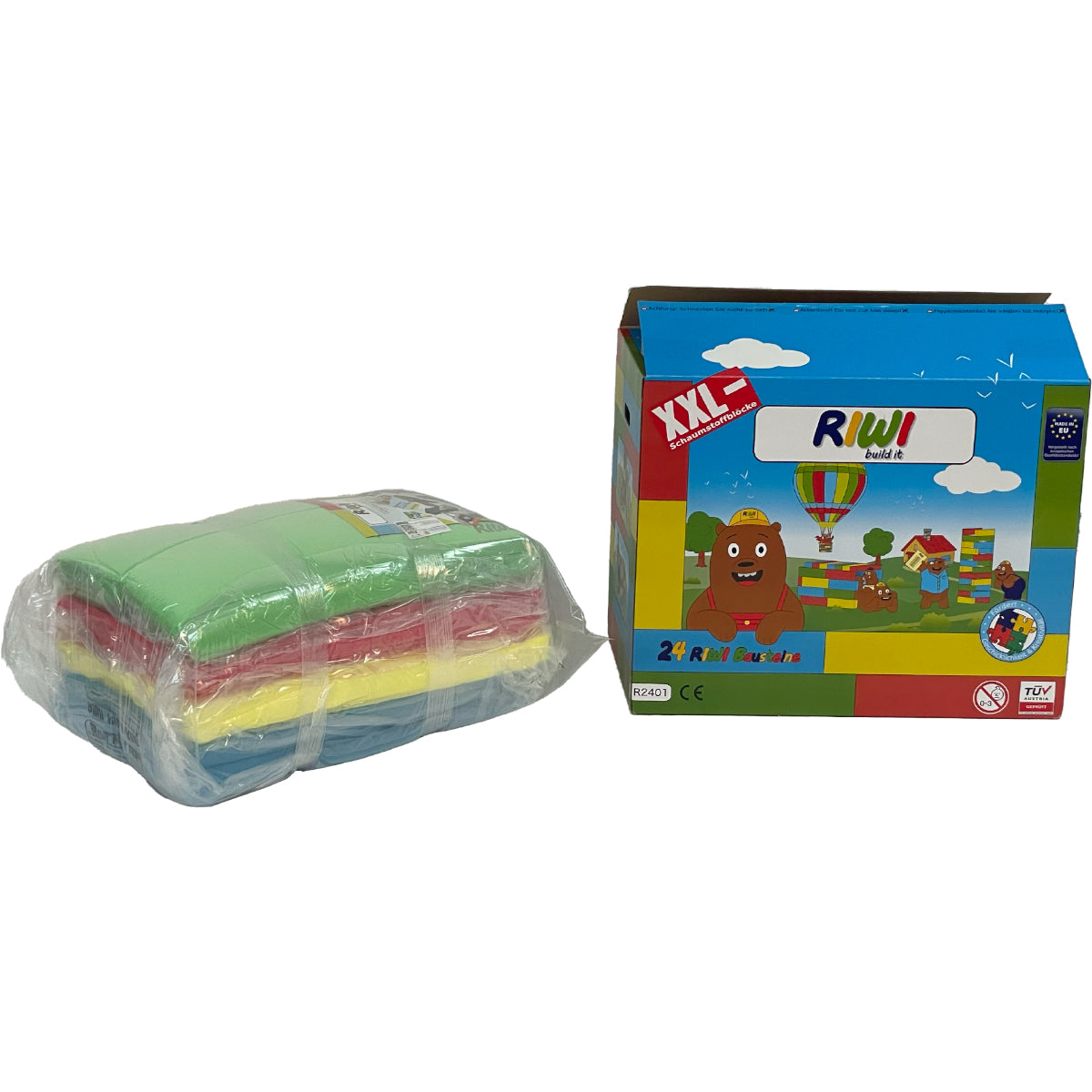 How are these XXL building blocks delivered?
We vacuum pack the XXL foam blocks with a special machine. The volume is reduced by approx. 60% and we can send your order to you by parcel post. The largest box contains 24 XXL building blocks. We send two boxes for the 36 and 48 sets.
My RIWI building blocks are crushed after unpacking.
Due to the compressed storage in the packaging, the foam needs time to find its original shape again. Depending on humidity, temperature and storage time, this process can take up to 72 hours.
Usually this is done in less than 20 minutes after unpacking.
If you don't want to wait that long, you can use steam (e.g. from an iron) to speed up this process. -> Here is a video of it
How are these XXL building blocks washed?
To ensure a long lifetime, our building blocks and covers can be washed in the washing machine or by hand.
Please do not use fabric softener and make sure that the detergent is child-friendly.
History of RIWI®?
Since we started in 2017, we have inspired over 25,000 children in over 30 countries . RIWI® is currently represented in the EU, Switzerland and the USA.
More information is available on our "About Us" page.
The RIWI® Building Blocks
Regular price

From $199.95

Regular price

Sale price

From $199.95

Unit price

per

Regular price

From $279.95

Regular price

Sale price

From $279.95

Unit price

per

Regular price

From $199.95

Regular price

Sale price

From $199.95

Unit price

per